Hannahdoss Pink Cotton Padded Wirefree Bra With Detachable Straps & Transparent Back Band - Pink-CB11
Save
50%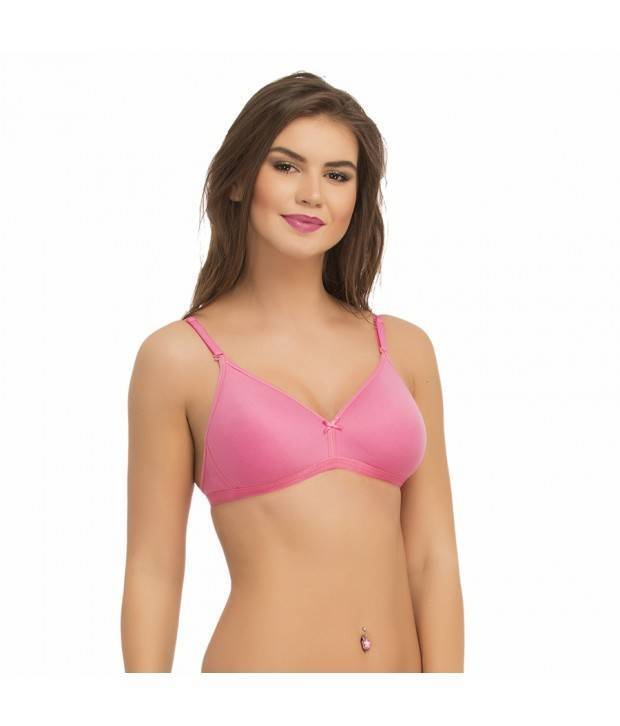 Hover over an image to enlarge
50% Off Inner Wear
Buy Innerwear at 50% Discount
Hannahdoss Pink coloured cotton padded wirefree t-shirt bra with detachable straps and transparent back band.Soft cotton blended fabric ensures a comfortable feel for all day long. Demi cups make it ideal for wearing under low necked tops, shirts, kurtis and dresses.Detachable straps can be styled with transparent, multiway and halter straps.Satin bow at the centre gives a stylish look. Note: The actual colour of the product may vary slightly from the colour visible on your screen.
Delivery
Payment options
Our advantages
Guaranteed Products Guarantee for all purchased goods against defects , damage
SMS notificationYou receive SMS messages about each stage of your order.
Return and exchange - no problemВы можете вернуть купленные товары в течение 14 дней. Товар должнен быть в нормальном состоянии и иметь все заводские упаковки.
Different payment methodsPay orders in convenient ways: cash to the courier, by bank transfer on the receipt of the bank or by credit card right at the time of the order.
Best priceWe are proud of our prices, hundreds of customers check them every day, which give a choice to our online store!